Bringing Real Estate to the Blockchain
3% of all Chain Estate DAO transaction fees are sent to a token pool used to purchase real estate that members vote on. 100% of the cash flow from these properties are then distributed each month to NFT holders of the real estate.
CHES Refund
Due to Chain Estate shutting down, current token holders as of 2/17/2023 have the opportunity to submit the below form for a repurchase where the repurchase is based on their initial purchase value. You must be a current $CHES holder and you must send all of your $CHES tokens to the address at the bottom of the form. Follow the below form for the rest of the instructions. The maximum amount that we will repurchase is what it takes to make your initial purchase price whole. Your payment will be sent out by 2/17/2024.
To get the transaction hashes for your $CHES purchases and sells, go to this URL:
https://bscscan.com/token/0xe3647fb6024355dbc93133e6c4c74277366a4bdc?a=[address]
but replace [address] with your wallet address you purchased or sold $CHES with. Then, all $CHES purchases will have the Swap Exact ETH for Tokens method and all sells will have the Swap Exact Tokens for ETH method for the second column. The first column of each transaction in the table on the explorer is the transaction hash to send to us.
Also, if you purchased or sold any $CHES while we were still on v1 of the token, you'll need to do the same thing but with this URL:
https://bscscan.com/token/0x31832d10f68d3112d847bd924331f3d182d268c4?a=[address]
Chain Estate DAO Updates
Chain Estate DAO as a whole is shutting down as of 2/17/2023. This is due to a government entity requirement and not something we as the Chain Estate DAO team wanted to do. We are sad to see this project fade into nothing as we and the community have poured hundreds and hundreds and hundreds of hours into what could have been an incredibly successful opportunity for everyone involved. That being said, we wanted to leave all of you visitors with Chain Estate DAO updates and real estate updates/news in general as we all exit this project together. The goal is for these updates to aid you as you continue your real estate journey. We hope you find these useful!
Update #1 - Real Estate on the Blockchain
In it he talks about how NFTs can be used to fractionalize real estate. Super interesting read that would be worth anyone's time who is interested in real estate or Blockchain as a whole:
Yes, it is possible to create a company that uses blockchain technology to manage real estate assets as NFTs (Non-Fungible Tokens). In fact, there are already some companies that are using blockchain and NFTs for real estate management and transactions. By using blockchain technology and smart contracts, the ownership and transfer of these NFTs can be securely and transparently managed. This can potentially simplify the process of real estate transactions, reduce transaction costs, and increase liquidity in the real estate market. However, it is important to note that implementing blockchain and NFTs in real estate comes with its own set of challenges and regulatory considerations, such as the legal status and recognition of NFTs in different jurisdictions, the need for compliance with know-your-customer (KYC) and anti-money laundering (AML) regulations, and the potential risks associated with smart contract vulnerabilities. Overall, the use of blockchain and NFTs in real estate management and transactions is an emerging field that has the potential to offer benefits and new opportunities for investors and participants in the real estate market.
Update #2 - How to Invest in Real Estate
In this article there are 5 basic ways outlined to get started with real estate investing:
If you've ever had a landlord, you probably don't dream of being one: Fielding calls about oversize bugs and overflowing toilets doesn't seem like the most glamorous job. But done right, real estate investing can be lucrative — even now that we've shifted to an environment of higher interest rates. Investing in real estate can also help diversify your existing investment portfolio and be an additional income stream. And many of the best real estate investments don't require showing up at a tenant's every beck and call. The trouble is that many new investors don't know where or how to invest in real estate. Here are some of the best ways to make money in real estate, ranging from low maintenance to high.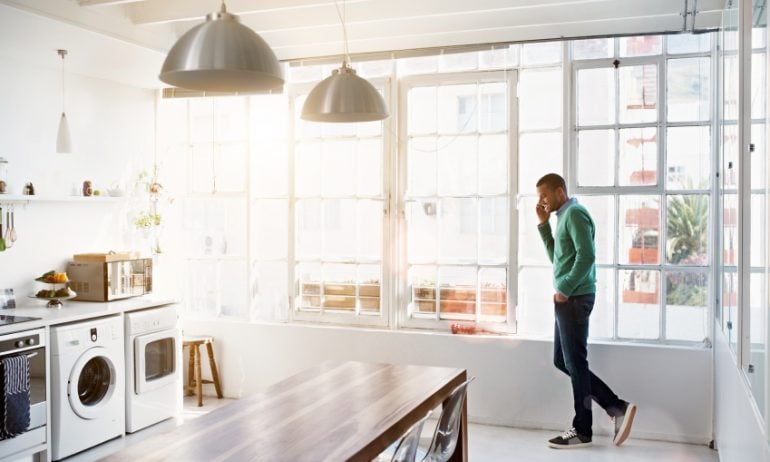 Update #3 - How AI Will Transform the Real Estate Market
AI is the talk of the town now-a-days in almost every industry. But we don't always think about how it will transform the real estate industry:
As a multimillionaire property investor and trainer, I look ahead at future trends in the real estate industry. Artificial intelligence (AI) and machine learning (ML) are starting to gain prominence in many parts of the economy and have the potential to transform property investment. While no one can know what the future holds, we can look at current trends and where they might be heading. Understanding these possibilities will set landlords, estate agents and investors up for success in this ever-changing landscape. Let's look at three ways AI could impact property investment for the better and the potential risks of AI in real estate.
Update #4 - Home Builder Sentiment in Feburary - Biggest Gain in a Decade
As the real estate market is shifting drastically over the past few months, home builder sentiment has gone up immensely.
America's homebuilders are growing more bullish as buyer demand picks up, driven in part by slightly lower mortgage rates. Homebuilder confidence in the market for newly built single-family homes in February rose 7 points to 42, according to the National Association of Home Builders/Wells Fargo Housing Market Index. This is the highest reading since September and the largest monthly gain since June 2013. Anything below 50 is considered negative, but sentiment had fallen to 31 in December. The index stood at 81 in February of last year, before mortgage rates began to rise. Builders say affordability is improving, as mortgage rates fall back from their highs of last fall and start to settle in a narrow range. The average rate on the popular 30-year fixed mortgage had peaked at 7.37% last October, according to Mortgage News Daily but spent much of January in the low 6% range. Rates have moved up slightly in the past two weeks to the mid-6% range.
Update #5 - Mortgage Rates on the Rise is a Sign of Strong Economic Growth
Maybe it is just silver lining for those looking to purchase a home, but this article outlines how mortgage rates on the rise is a sign of strong economic growth:
Mortgage rates are inching up, with the 30-year fixed-rate loan increasing to a 6.5% average this week, Freddie Mac reports. Homeownership remains attainable for Americans who can afford a 20% down payment and a monthly mortgage payment of $1,880 on a median-priced home, says Nadia Evangelou, senior economist and director of real estate research at the National Association of REALTORS®. "The economy continues to show strength, and interest rates are repricing to account for the stronger than expected growth, tight labor market and the threat of sticky inflation," says Sam Khater, Freddie Mac's chief economist. "Our research shows that rate dispersion increases as mortgage rates trend up. This means home buyers can potentially save $600 to $1,200 annually by taking the time to shop among lenders to find a better rate." Freddie Mac reported the following national averages in mortgage rates for the week ending Feb. 23: 30-year fixed-rate mortgages: averaged 6.50%, rising from last week's 6.32% average. Last year at this time, 30-year rates averaged 3.89%. 15-year fixed-rate mortgages: averaged 5.76%, increasing from last week's 5.51% average. A year ago, 15-year rates averaged 3.14%.
Update #6 - High Inflation is Pushing Mortgage Rates Up
How does high inflation incrase mortgage rates? Find on in this article:
Mortgage rates jumped this week, driven up by a record number of jobs and higher-than-expected inflation, says Nadia Evangelou, senior economist and director of real estate research for the National Association of REALTORS®. The 30-year fixed-rate mortgage averaged 6.32%, up from 6.12% last week, according to Freddie Mac. While mortgage rates may see temporary increases in the coming weeks, they are largely predicted to stabilize and remain below their most recent peak of 7.08%, which was set in mid-November 2022. "Mortgage rates could linger at around 6.5% for a few more months before heading below 6% by summer—and maybe even 5.5% by the end of the year," says NAR Chief Economist Lawrence Yun. Once mortgage rates dip further, expect more home buyers to return to the housing market, Yun predicts. But he warns that with inventory levels still stubbornly low, an influx of buyers looking to take advantage of falling rates could set off "another revival of multiple bidding."